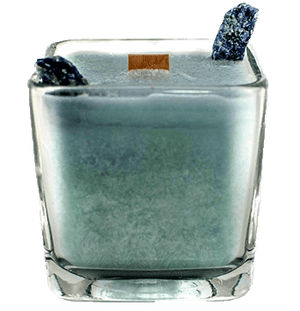 LOGIC + INNER PEACE + POSITIVITY
Sodalite 14oz
Sale price Price $42.00 Regular price
LOGIC    INNER PEACE    POSITIVITY 
SENSICAL -Find your inner peace with our Sodalite Crystal Gemstone Aromatherapy Candle. This beautiful candle is made with all-natural ingredients, including a pure essential oil fusion of cedarwood, geranium and peppermint. Sodalite is known for its ability to promote logic, truth and inner peace, making it the perfect choice for anyone looking to improve their emotional well-being. The rich, floral scent of the essential oils will fill your home with a calming atmosphere, while the stunning sodalite gemstone adds a touch of luxury. Light this candle when you need a moment of calm and let the peaceful properties of sodalite work their magic.
INHALE  ENJOY  BE WELL
CANDLE PROPERTIES: - SUPERB LUXURY INGREDIENTS  ECO FRIENDLY - NON TOXIC
- Clean Palm Wax
- Pure Essential Oils
- Natural Raw Gemstones
- Organic Crackling Wood Wick
- approx 40 hours burn time
- Upscale packaging measuring at 3.5" x 3.5" x 4" with attractive design 
- 
14
oz / Candle wt. 
754
g 
- 3.5ht x 3.5in x 3,5in reusable glass vase
ESSENTIAL OIL FUSION OF 
CEDARWOOD + GERANIUM + PEPPERMINT